As the Covid19 outbreak spreads throughout the country, I got stuck at home except when I have to go to work. Working in the hospital on the other hand became nerve-wrecking because of the fear of getting exposed to the virus. At one point, I got hungry of ways to relieve the growing anxiety and to pass time. Among the plethora of activities I've thought of doing, I got interested in baking.
Baking has taught me to be patient and gave me back some sense of control. The most challenging part of this pandemic is losing control of what used to be. No one knows when things are going to be a bit normal, or what the "new normal" would look like. With baking, it depends heavily on accurate measurements and precise chronology. I get completely soaked in to the task from mixing the flour, activating the yeast, to kneading the dough. I am present and became more attentive.
I am not a baker. I've tried baking before but failed a couple of times. But baking these days is almost a no-brainer. There are a lot of videos you could find on YouTube and Instagram which provide step by step tutorial on how to bake your favorite cakes, cookies and pies. This is exactly what I did.
One of my friends on Facebook posted a photo of Filipino Rolls "Pandesal," that her husband just baked. I said to myself, I can do that too! I Crossed my fingers coz my first try at baking Pandesal 2 or more years ago was a complete disaster. The Pandesal came out so hard you can throw it at someone's head and knock that man dead. This time, I started with the easiest recipe to follow. I baked American dinner rolls. These came out perfect. Soft and buttery.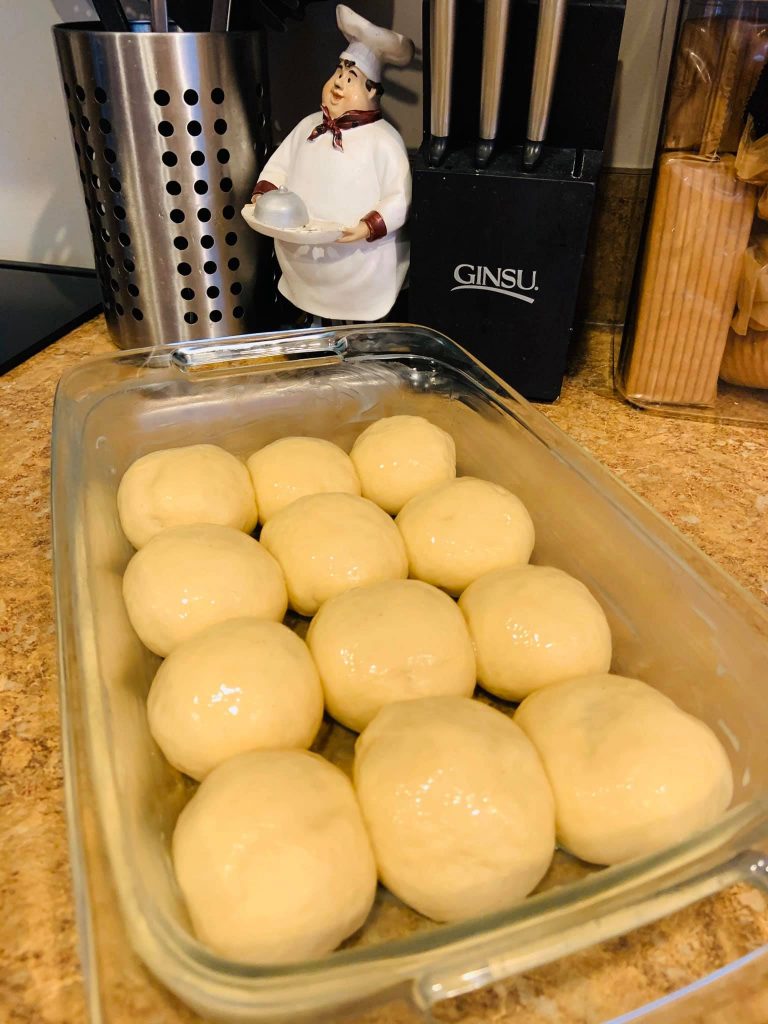 The Pandesal moment finally came. I watched YouTube videos for hours until I finally was able to choose the perfect recipe. Again, they came out perfect and I couldn't be any prouder of myself.
Then my son's 13th birthday came (I have a teenager! Yay!). Parties are not allowed at the moment. We cannot also go out on a trip which we usually do on his birthday. But I decided to do something special for my son. I baked his cake. I followed the "Most Amazing Chocolate Cake" recipe by The Stay At Home Chef. Her tutorial video currently has 22 million views on YouTube. If you are looking for a chocolate cake recipe, I suggest you try this. You will not regret it.
This cake not only tastes good but also looks good. I made chocolate ganache cage wrap using Ghirardelli semi-sweet dark chocolate chips. Topped the cake with M&Ms milk chocolates. My son loved it!
Next up are my "Quarantine Cookies." My daughter is a big fan of chewy Oatmeal and Red Velvet Cookies. I made these for her.
A lot more baking followed: Isolation Cupcakes, Sanity Spanish Bread, Covid Egg Pie and Salve Mocha Rolls
Cassava cake, the famous Ube (Purple Yam) Pandesal and Mango cake are just some of the things I included in my Quarantine Baking List. So watch out for that. Will do more in the next few weeks.